With Practice...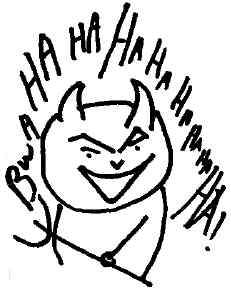 With Practice,
you too could
have an Evil Laugh like mine.
Why not start now? Bwa Ha Ha Ha!
Contact
---
---
---
Join Our Mentoring Patreon Community
Gain access to hints, tips, and prompts for improving your testing skills. Regular updates, multiple times a week for only $5 per month.
Online Training Courses
Also...