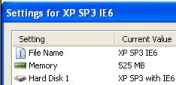 The Microsoft compatibility Virtual PC images have had a re-release. These time out on April 2009 (even when they time out you still get a grace 1 hour usage as I found out this morning).
Windows XP SP3 with IE6
Windows XP SP2 with IE7
Windows XP SP3 with IE8 Beta 2
Vista Image with IE7
At no cost, these act as a great way to get multiple versions of IE on your machine for compatibility testing purposes.
Something like Multiple IE can prove useful but not quite as accurate as using the 'real' browser.
Of course if you do want to test against IE3, 4, or 5 then MultipleIE might help or check out oldversion.com
Note - when using VirtualPC - I have had to turn on the "Shared networking" from the Networking Setting in certain networking situations. This can cause problems if you want to use the VM for automated testing (but we covered that in an earlier post)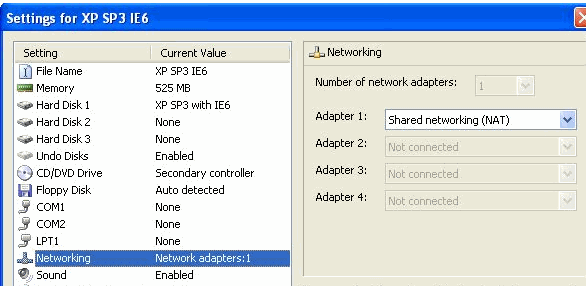 Related Links: