I presented a 99 second talk at the TestBash 2.0
I went to the TestBash with a different talk prepared, but it didn't feel right for the TestBash so I created something else when I was there. As a result I forgot 1⁄4 of it, so I only hit about 70 seconds.
I don't think anyone noticed, but I'll link to the recorded video should it ever find its way online. (The actual video is contained within this vimeo).
So that I have a record of what I meant to say. I recorded the 99 Second talk at home.
The basic theme revolved around the same concepts as the talk I didn't do. About ownership of the words that we use to describe testing. Something that I've talked about and blogged about before. But I say it again because I think the testing world will transform into something more effective when we take responsibility for the words we use and the testing we do.
This talk above came out different from the talk at the Test Bash, which came out different from the one in my head. Because despite having some notes on what I meant to say. I reinterpreted those notes differently each time.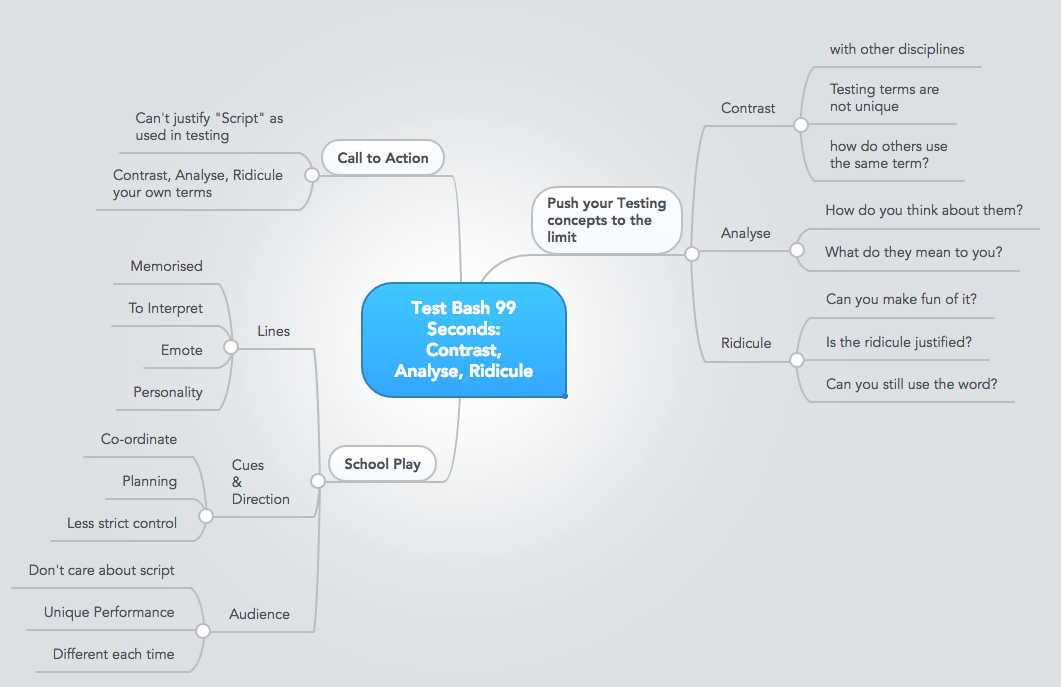 Note: