Your test team needs to regularly refresh its skills and its approaches. Team Leads and Managers help by giving the team time to change and experiences to absorb. But it can be hard to consistently make the time to improve while also working on the wider business obligations.
That's why Alan and James' "whole team mentoring" program will help. We'll work individually with everyone in your team, consolidating with regular group sessions. We'll help your people to find the right lessons, help those changes to stick, and help your team to learn together. Your team draw immediately-useful lessons from their day to day work, growing to fit your organisation's changing context. No matter what you need to attend to urgently, our focus will remain on individual and team improvement.
We'd love to help your team.
Contact us using the form below, and we'll be in touch to discuss how we can help your team.
Mentoring takes time and dedication. We can't mentor many teams at the same time. We want to make sure that we are working with teams that really want to develop their skills over the long term. You'll want, as a team, to improve your approach to testing beyond what you might achieve through individual practice.
---
How Does it Work?
We'll work:
one to one with your team members, including managers, to individually develop their skills.
with the whole team, to share knowledge and develop a mind set.
in mastermind sessions, that can include other teams and departments to help build a shared culture.
All of this will be done remotely. We don't want location to matter. We want to be involved regularly, but not for days on end. We don't want to turn up for a day and then disappear for ever. We don't want to up your costs to cover our travel expenses, nor to travel unnecessarily. And it means we can record your sessions so you can revisit the lessons learned when you need to.
Activities over a typical month
Each team member gets four one-on-one remote sessions with either Alan or James - video-call mentoring, shared-screen testing and more. We'll know your work.
One group session for the team focusing inwards on sharing and learning, typically a video call, potentially involving demos, round-tables, games and discussions.
One group session for the team and more, focusing outwards on dependent / supporting teams, typically a video call Q&A.
We expect any engagement to be for a long enough time period to make a difference and evaluate progress. e.g 4 months / 17 weeks. Alan and James review your progress weekly with each other, spotting opportunities and worries, setting goals and approaches for the next week.
One-to-one sessions
A session would last 30-45 minutes. We'd use video calling and screen sharing, and typically work one-to-one. We might test together, look at code, or talk through testing ideas.
e.g. We might concentrate on improving approaches, using tools, setting data, working with APIs – it depends on the individual learning plan we've agreed for each team member.
We'll prepare for each session, keep notes and write short recommendations to keep things moving.
"Mastermind" group session.
Facilitated typically by both of us, we'd aim to reinforce the team's new lessons, and help them to integrate their skills with business needs. We might also discuss progress, run short all-group lessons, give alternative perspectives or share approaches, tools and techniques.
Mentors: Alan Richardson & James Lyndsay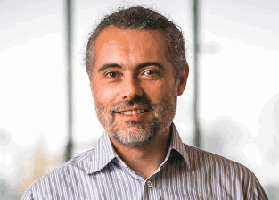 Alan Richardson
Twitter, LinkedIn, EvilTester.com
Alan has more than twenty years of professional IT experience, working as a programmer and at every level of the testing hierarchy from tester through to head of testing. He has performed keynote speeches and tutorials at conferences worldwide. Author of four books, including "Dear Evil Tester", "Java For Testers" and "Automating and Testing a REST API". Alan also has created online training courses to help people learn Technical Web Testing and Selenium WebDriver with Java].
He works as an independent consultant, helping companies improve their use of automation, agile, and exploratory technical testing.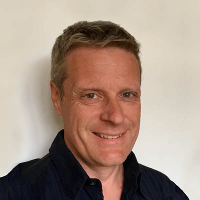 James Lynday
Twitter, LinkedIn, Workroom-Productions.com
James is an independent consultant, specialising in systems testing. He helps organisations to find surprises, to adapt their approaches, and to keep their testers interested – and helps people to make informed and practical decisions about their testing.
A regular keynote speaker and teacher at international events, and an active participant in a variety of testing communities, James has written award-winning papers, built the Black Box puzzles, kicked off the TestLab, and run the London Exploratory Workshop in Testing. He received the 2015 European Tester Excellence award.
Contact Us About Mentoring