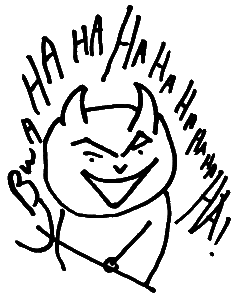 Evil Testing: a special blend of skill, attitude and humour
videos, comics and blog posts
We take software testing seriously enough to question every aspect of it.
Sometimes we do that irreverently. And we do it, because we care.
Compendium Developments
Evil Tester in a suit and tie: tools, books, papers, conference talks & videos.
Selenium Simplified
Our Selenium site hosts our tutorial information on Selenium and WebDriver.