The 6 Software Testing books we recommend, and Why
I've read a lot of Software Testing Books, and I looked at my bookshelf to see which ones I had kept and refer to. I only found 6 that I actively recommend.
I recommend different books to different people at different stages of their career. And I explain in the text who the book is suitable for, and why.
I have also included extra links, and resources so you can learn more about the authors and experiment with some of their approaches and thoughts early.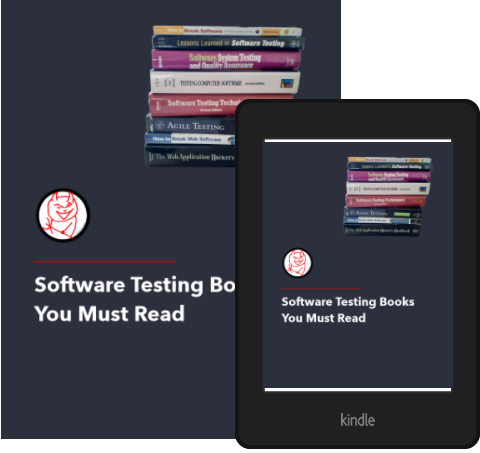 Why sign up?
I know it can be hard to share your email address on a newsletter:
What if there is no value?
What if it is just all sales pitches?
Well, looking back through my archive of emails I can see that I emailed out:
exclusive articles
access to videos early
access to videos that are private
conference discounts
discounts on courses and books
links to learning resources I haven't shared anywhere else
I try to keep a good balance between information and marketing. My aim is to inform, and update you, so that you can grow your skills and abilities and help you succeed in your career.
I never share your email address. And there is an unsubscribe link at the bottom of every email to make it easy to drop out if you need to. See also our Privacy Policy Page