A list of categorised resources.
This page contains details of the services by Alan Richardson to help improve Software Development projects and the skill sets of individual Software Development Professionals e.g. programmers, testers.
Training
See my range of online courses here.
Agile Testing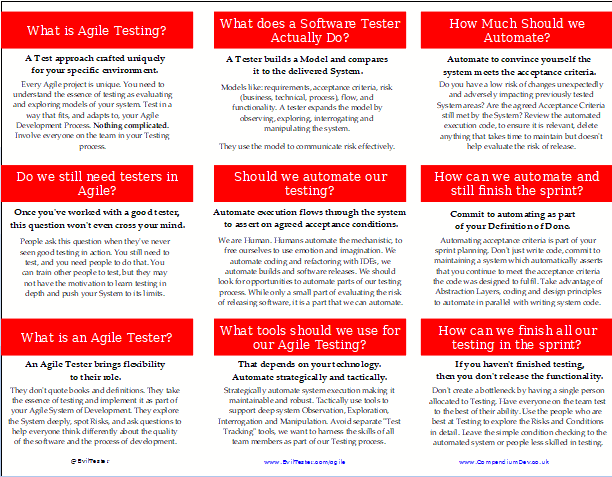 Download a free eBook Brochure answering the most common questions about how Software Testing fits into an Agile Software Development project.
Patreon Mentoring
Not everyone can bring me on site to work with their teams. I do work remotely but sometimes an ongoing remote and online mentoring capability can help.
That's why I setup Patreon, to provide a cost effective way of asking me questions and gaining access to regular hints, tips, tutorials and micro courses on Software Testing.
Improve your career and skills on a regular daily basis.
Learn about our Patreon Scheme
Podcast
The Irregular Evil Tester Show. Available on your favourite podcast app and server.