Help Your Teams Improve How They Test and Develop Agile Software
You could learn Agile processes on your own, the hard way - using trial and error, and making mistakes.
Or bring in an Agile Coach and Consultant. Someone who works with you to help you improve. Their job is to help you not need them.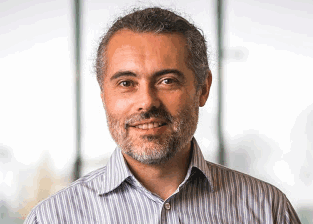 Alan Richardson is someone who has done all of this before. Combining a background in Testing and Programming.
Alan can mentor and coach your team to help improve your Agile Development Approach.
Contact Alan to help you with your Agile Testing and Development
A Commonsense Video Guide to Agile Software Testing and Development
The short video above introduces you to Agile Testing and Alan's thoughts on how to improve. These are practical and well grounded, often commonsense answers and suggestions.
Don't BE Agile. Instead develop with Agility.
Explains the principles of Agile Testing
Testing is part of the software development process, we have to learn to craft our approach uniquely for each Agile Project
We have to learn the appropriate questions to ask on an Agile Project
Explains what a tester actually does
How much should you automate on your project?
Focus on results, what you want to achieve and the information you need to do that
Are testers necessary on an Agile project? Yes, "they see opportunities to test that other people do not see"
Answer "should we automate our testing?"
How to test and automate within the sprint.
What does 'every body tests' mean? Harnessing all the skill sets of everybody on the team.
What makes an Agile Tester different? Their ability to approach their job with flexibility.
What tools should we use?
"The tester doesn't do all the testing, the tester does the BEST testing."
The answers in the above video are based on experience of working with multiple teams and many Agile projects, working as a programmer, manager and tester. Alan avoids a lot of 'jargon' and communicates clearly and effectively to help teams improve quickly.
Introduce Your Agile Team to Coach & Mentor: Alan Richardson
Alan consults through Compendium Developments Ltd and helps teams improve their testing and development processes,
Author of 4 books "Java For Testers", "Dear Evil Tester", "Automating and Testing a REST API" and "Selenium Simplified"
Blogger: Evil Tester, Java For Testers, and Selenium Simplified
Keynote speaker at conferences world wide, also providing workshops and tutorials.
Automate your APIs
Automate to support Continuous Integration and Exploratory Testing
Remove intermittent failures from your Automated execution
Refactor your code to make it more testable
Improve pairing between team members on TDD and Exploratory Testing
Increase the value of your retrospectives so you take action
Improve your exploratory testing. Making it more transparent, thorough and technical.
---
Contact Alan to discuss your specific situation
Testimonials for Agile Software Development Expert Alan Richardson
"Alan opened my eyes to the role of the modern tester and test leader…"
"People with Alan's level of expertise are a rare find in the testing arena!"
"I use methods I learned from working with Alan daily in my testing, I couldn't recommend him highly enough."
"Alan is a brilliant test professional; the most technical hands-on manager I've worked with; and a great mentor."
"Alan has deep and broad knowledge of agile practices and pitfalls"
"Alan is a strong intellect with a practical basis and is an inspiration in technical testing at all levels in an organisation"
"Alan is an exceptional coach and mentor."
Are you wondering How to Test Software on Agile Projects?
This free mini eBook brochure answers the most Common Questions about Testing on Agile Projects:
Answers in "The Evil Tester's Guide to Agile Testing Brochure" PDF Version